Tamra EDM Wire cuts the workpiece metal by voltage electrical discharge, it facilitates 'Spark Machining' that discharge spark between to electrodes : tool and workpiece. Our integrated global technology works around the casting stage, wire drawing and in-line continuous annealing process resulting in TAMRA EDM's trustworthy tensile strength.
We have always pursued excellence for prime grade materials, maintaining the balance of stable speed cutting with precision efficiency. At Tamra we produce Uncoated Brass Wires, Zinc Coated Wires and Diffused Wires for varieties of applications.
Our focused compositions are : 63/37, 65/35, 80/20 and the most common sizes are 0.15, 0.20, 0.25mm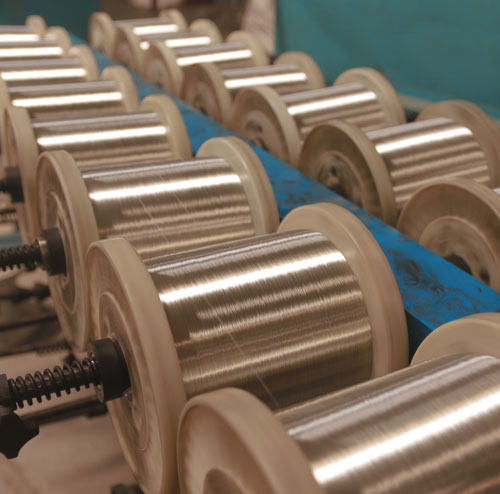 TAMRA COATED EDM WIRES
Coated TAMRA EDM wires are decisively faster than the plain wires. The cutting speed combined with high precision can be increased by upto 35% when the gamma-phase wires ULTRACUT or HYPERCUT are used.